Host Webinars With Up To 1000 Participants
Plan your Webinar
---
Deliver one off webinars or a recurring series.
Choose to manually or automatically approve your attendees.
Capture custom information during registration.
Add your company branding to the registration page.
Participants can join the webinar from any device with no download necessary.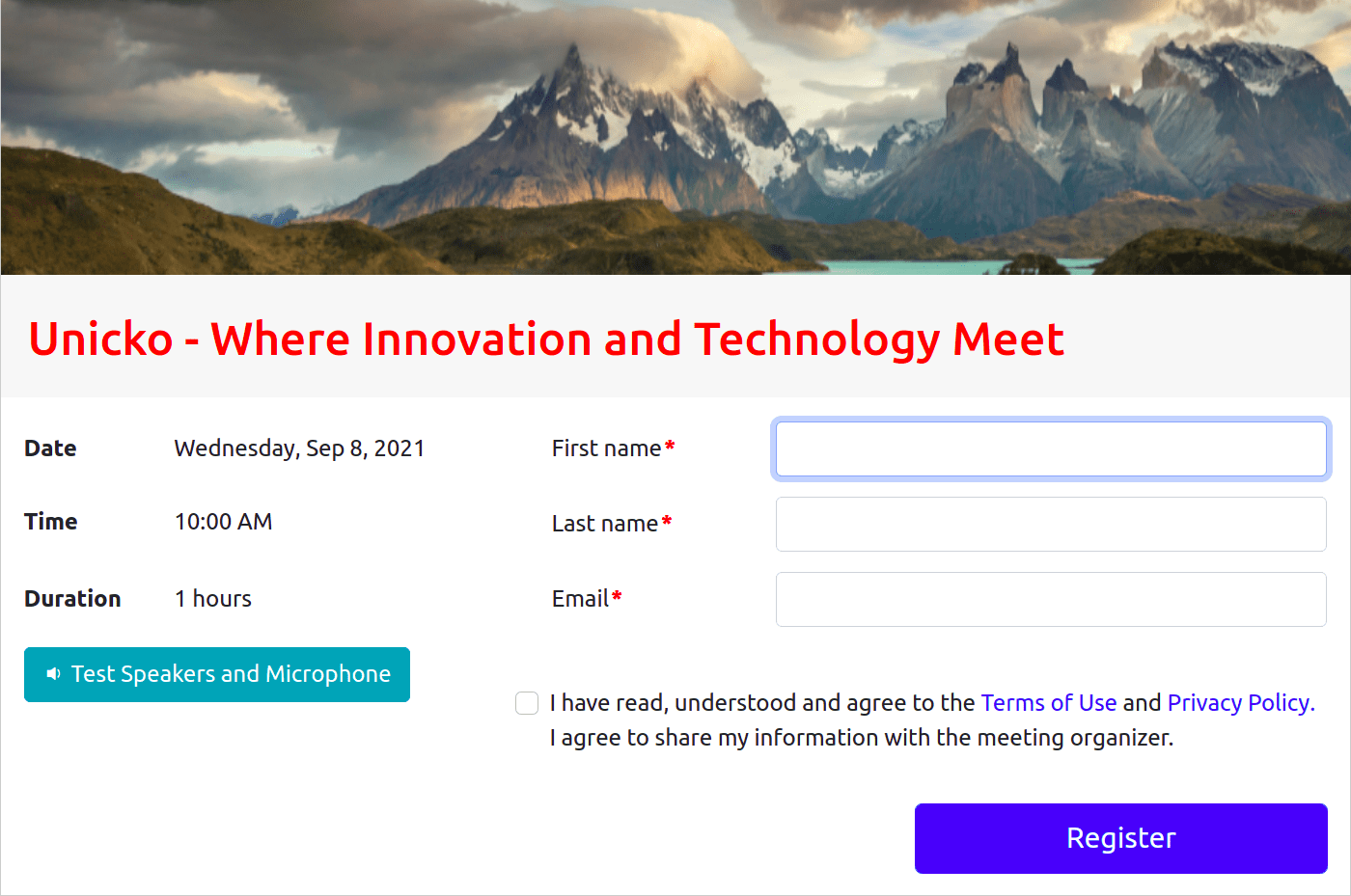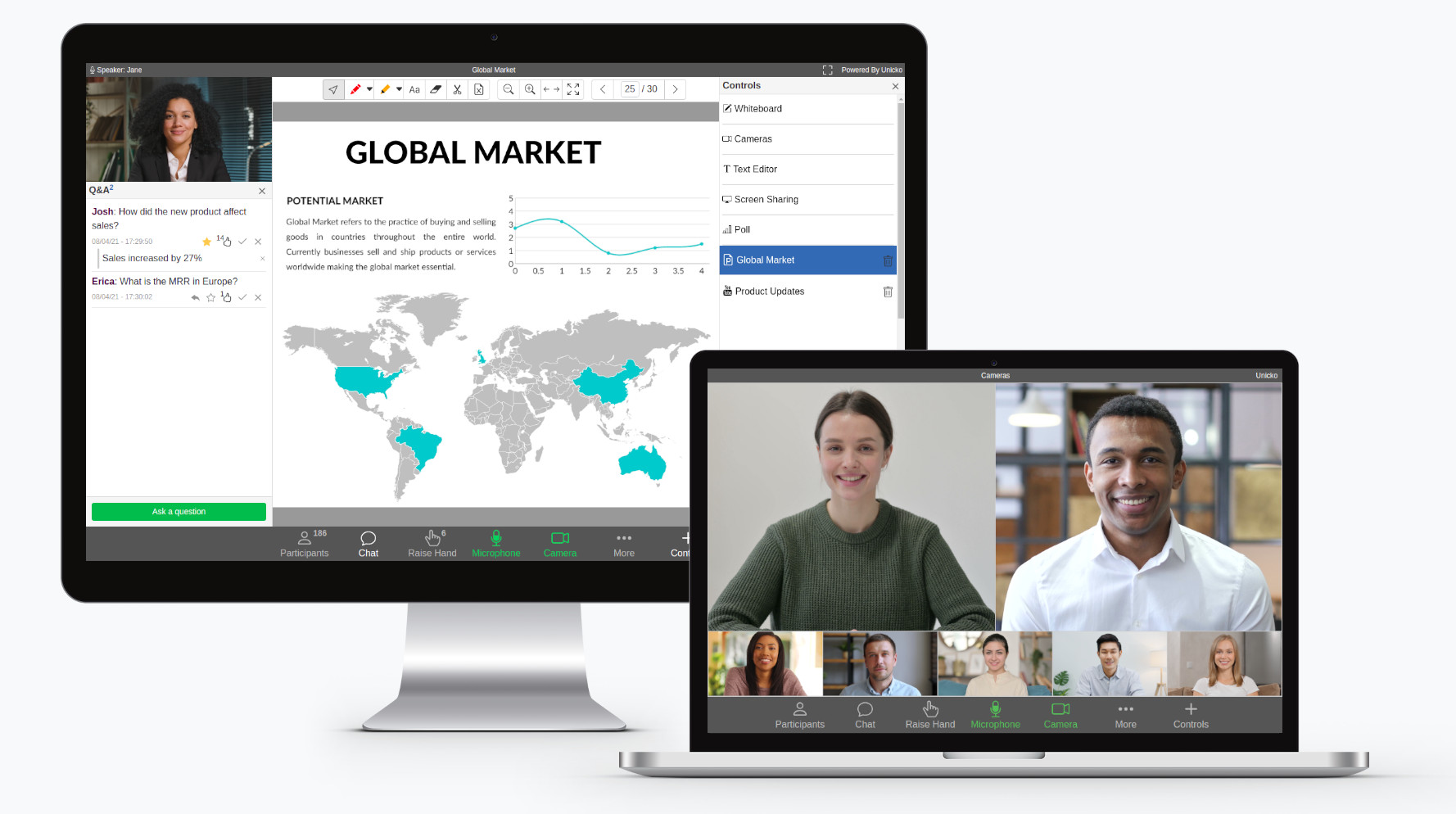 Enjoy an Interactive Webinar Experience
---
Promote attendees to panelists who can share audio and video.
Present content and media within the classroom and smoothly shift between presentations and videos.
Flexible video layout allows you to switch between highlighting one speaker and a panel discussion.
Encourage audience participation with the Q&A and poll features.
Share Recordings and Download Reports
---
Record the webinar for attendees to view at a later time.
Track participation with attendance reports.
Download a full transcript of the Q&A.