A Virtual Classroom for Online Tutoring Companies
Usage-Based Pricing and a Powerful API Integration
Virtual Classroom
---
Our virtual classroom is purpose built for teaching math, languages and science online.
Includes audio and video conferencing, an interactive whiteboard, text editor, screen sharing, chat and polls.
Share animated presentations, documents and video files within the classroom.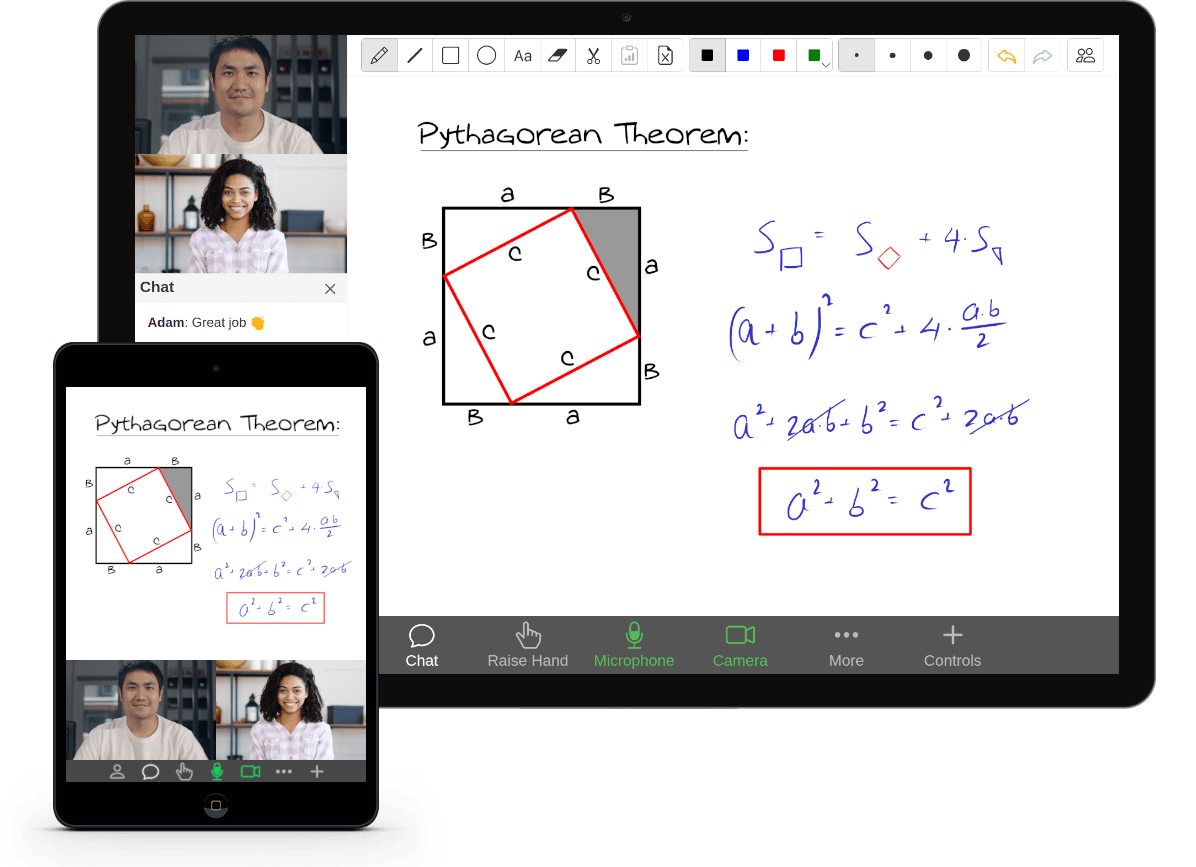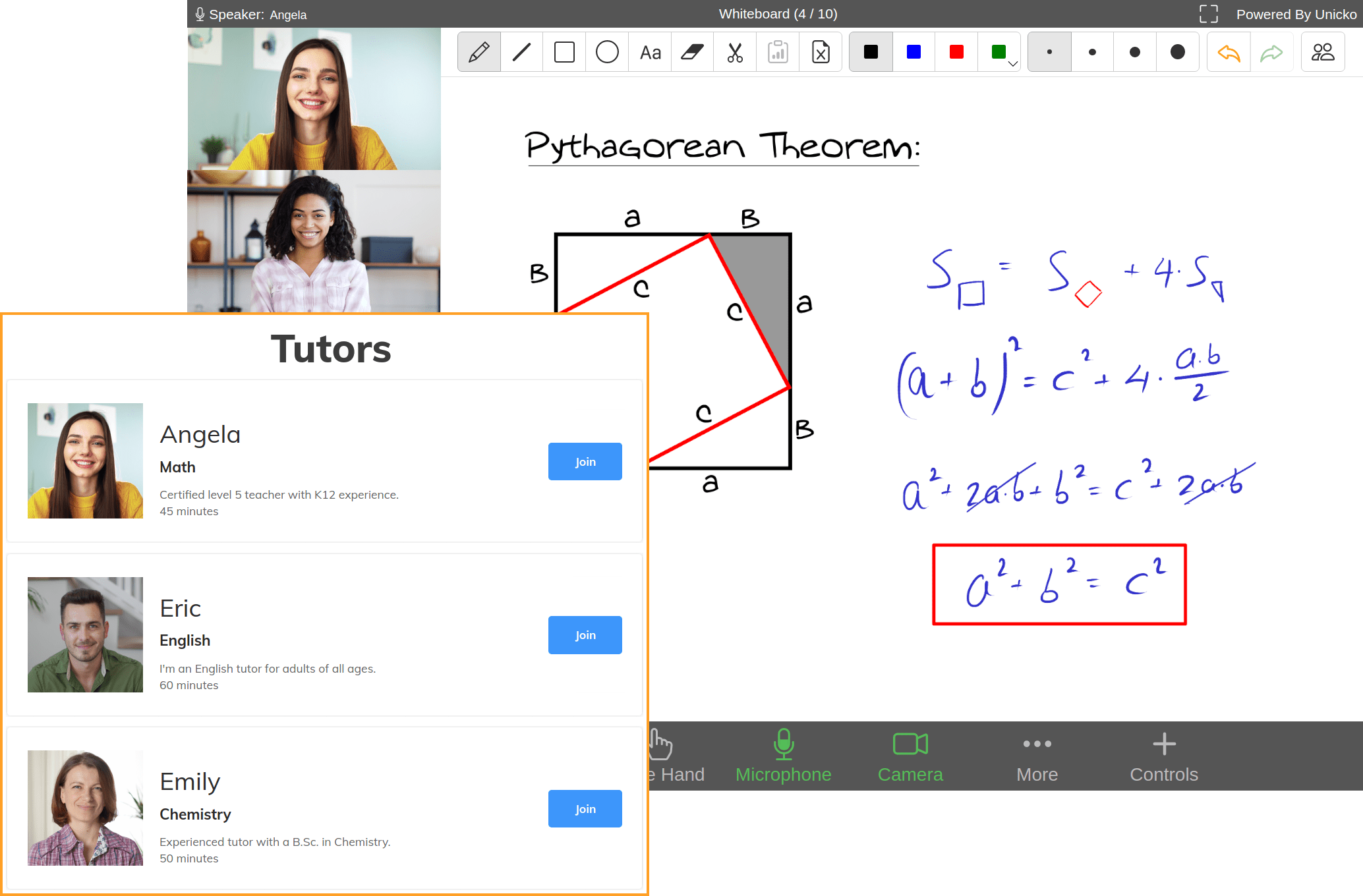 Powerful API Integration
---
Users don't need to sign up with external services.
Tutors and students can join the classroom directly from your website.
Schedule lessons, manage recordings and reports with a REST API.
Flexibility
---
Deliver as many concurrent lessons as you need and scale as you grow.
Host meetings of any size, from 1-on-1 lessons to large sessions with up to 1000 participants.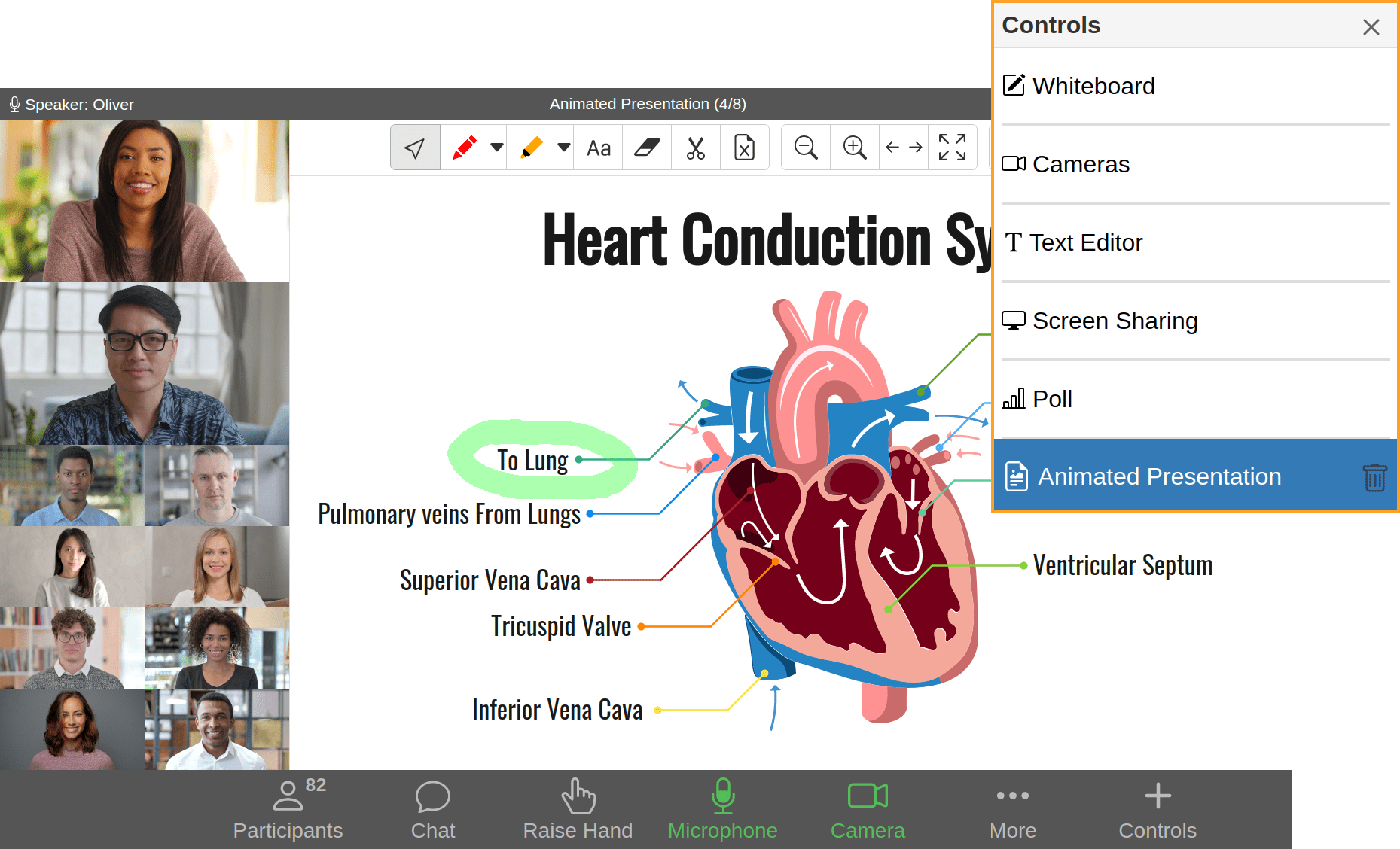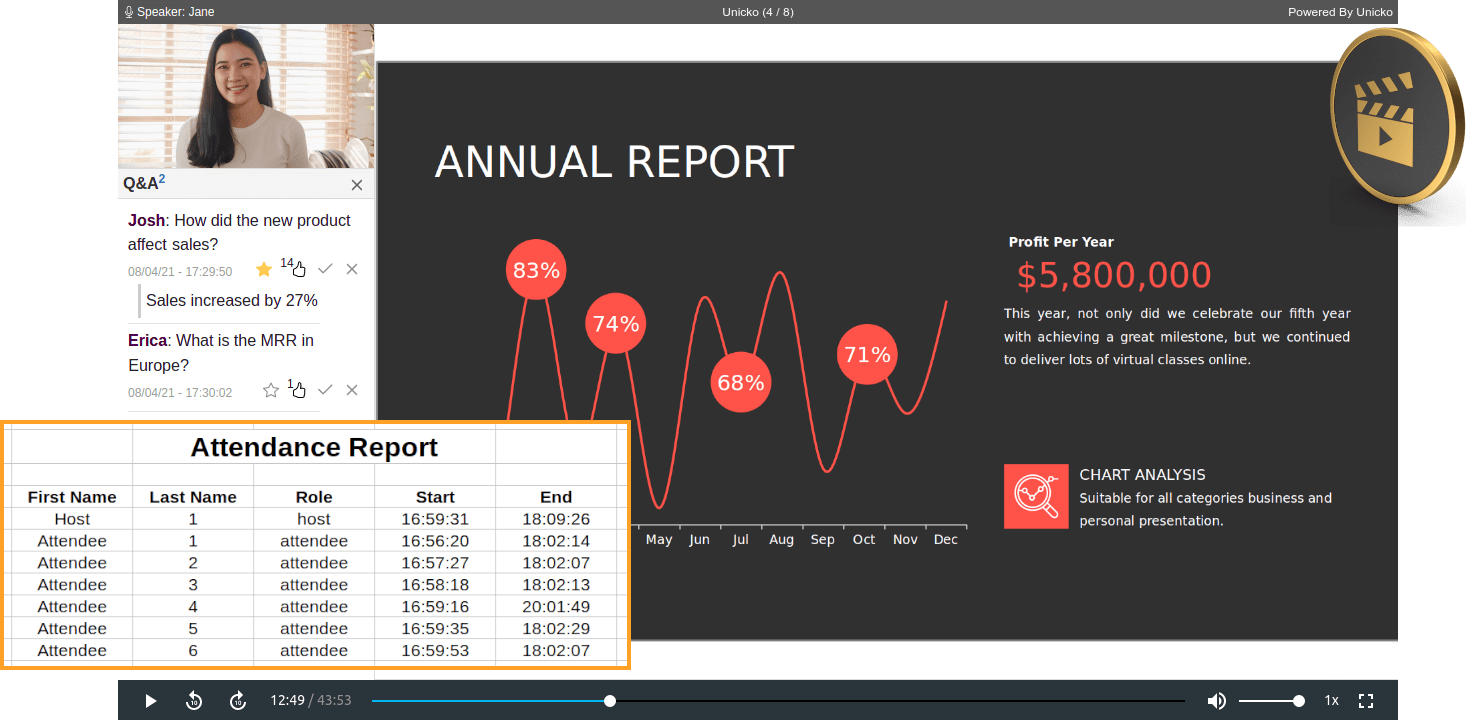 Usage Based Pricing
---
Our flexible model takes into account the dynamic nature of tutoring companies.
Simple pricing based on the number of participants in a session, calculated each minute.