Teach Anytime, from Anywhere
Prepare your Class
---
Keep your classroom secure. Control which students can join the lesson.
Upload your teaching materials in advance.
Use the same room and link for your entire course.
Students can join the lesson from any device with no downloads necessary.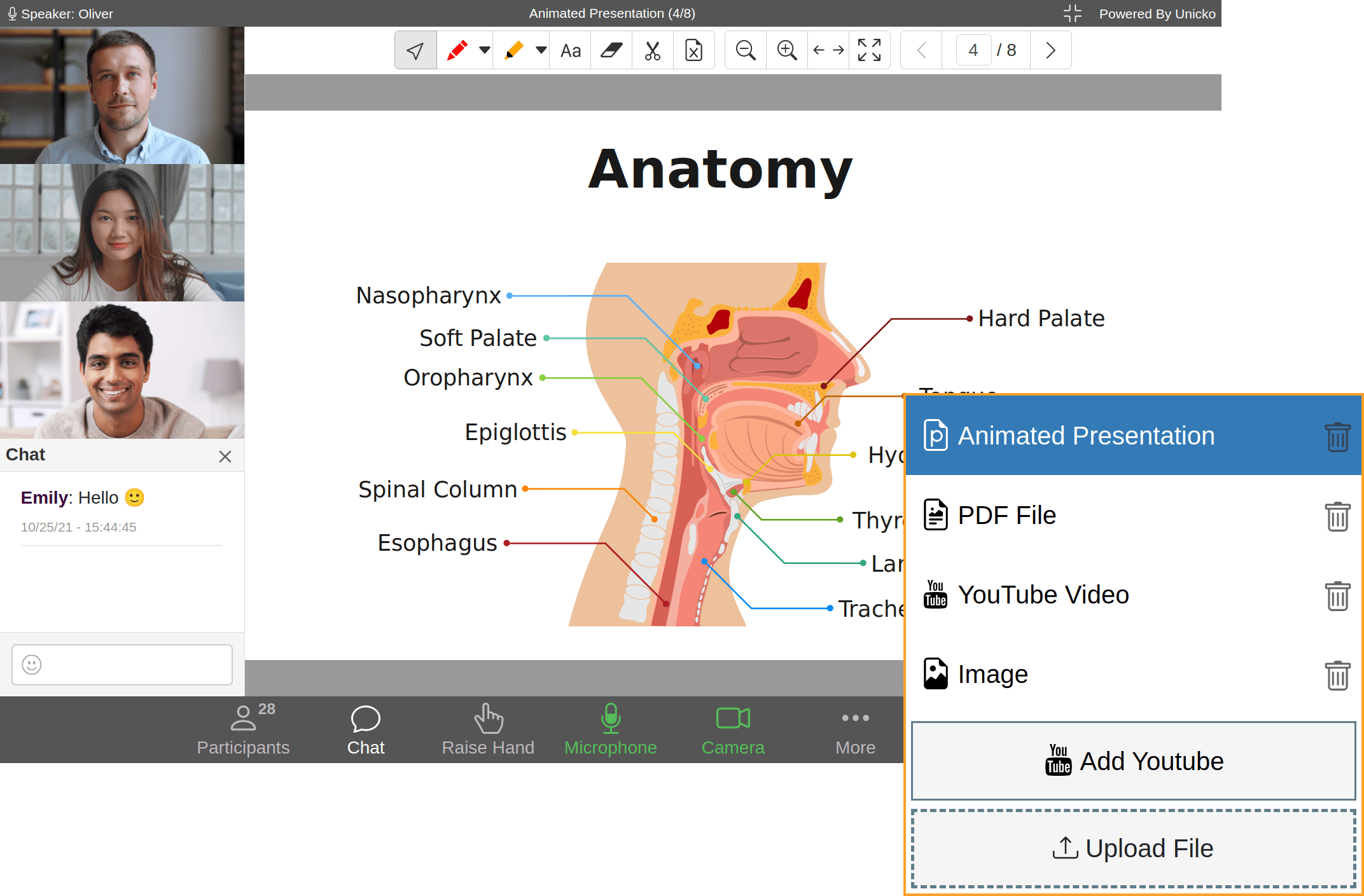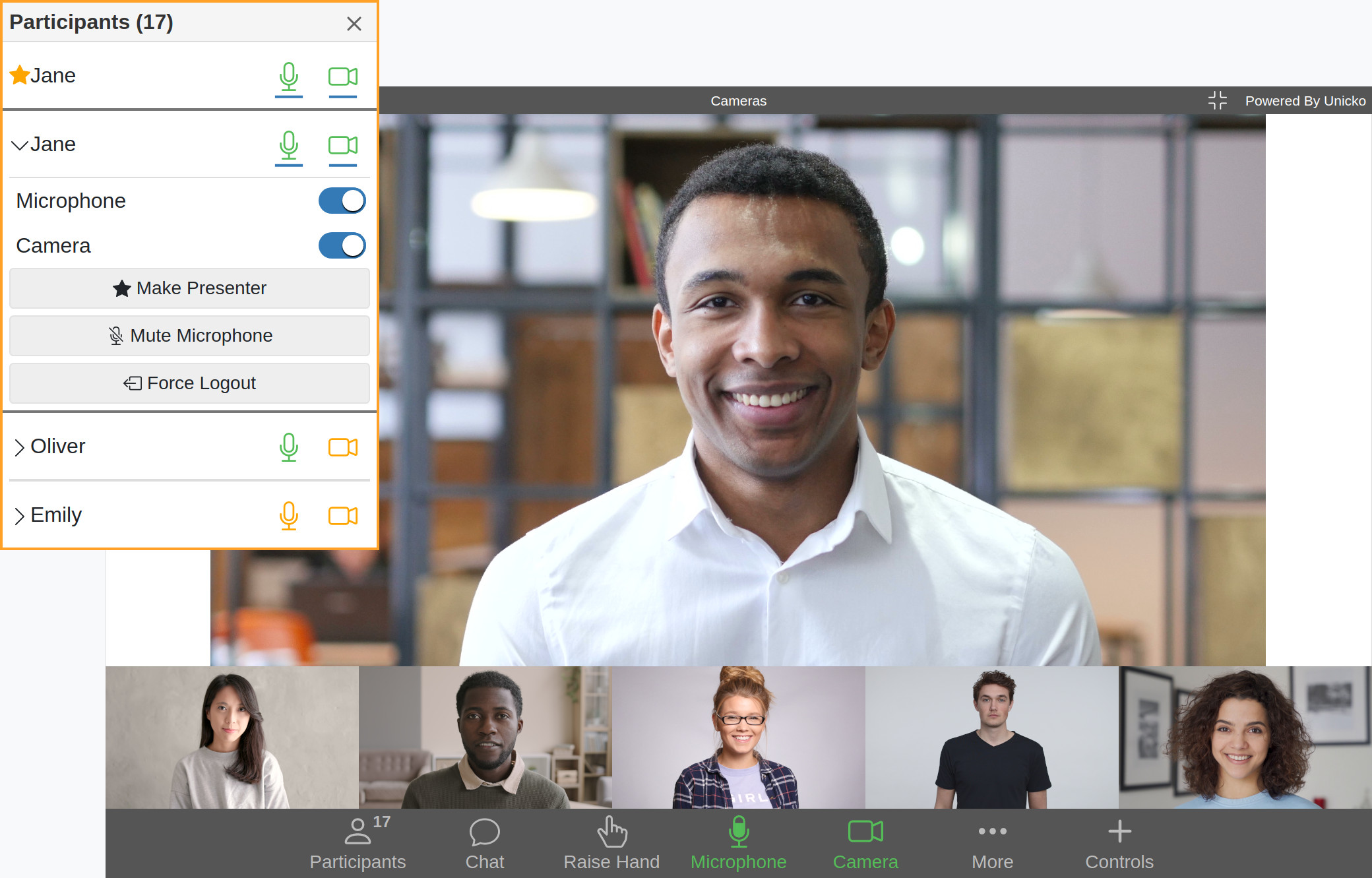 All you Need in a Virtual Classroom
---
Suitable for classes of any size, from one-on-one to large groups.
Teach using audio and video conferencing.
Grant audio, video and presenter permissions to students.
Interactive Whiteboard
---
Teach languages, math and science with the interactive whiteboard.
Annotate and write freehand, draw shapes, add text & images.
The whiteboard is optimized for use with a graphic tablet and digital pen.
Copy and paste directly from documents or the clipboard.
Make use of multiple whiteboard pages throughout your lesson.
Use the split whiteboard feature to allow each student to work individually.
Save the whiteboard as a PDF file.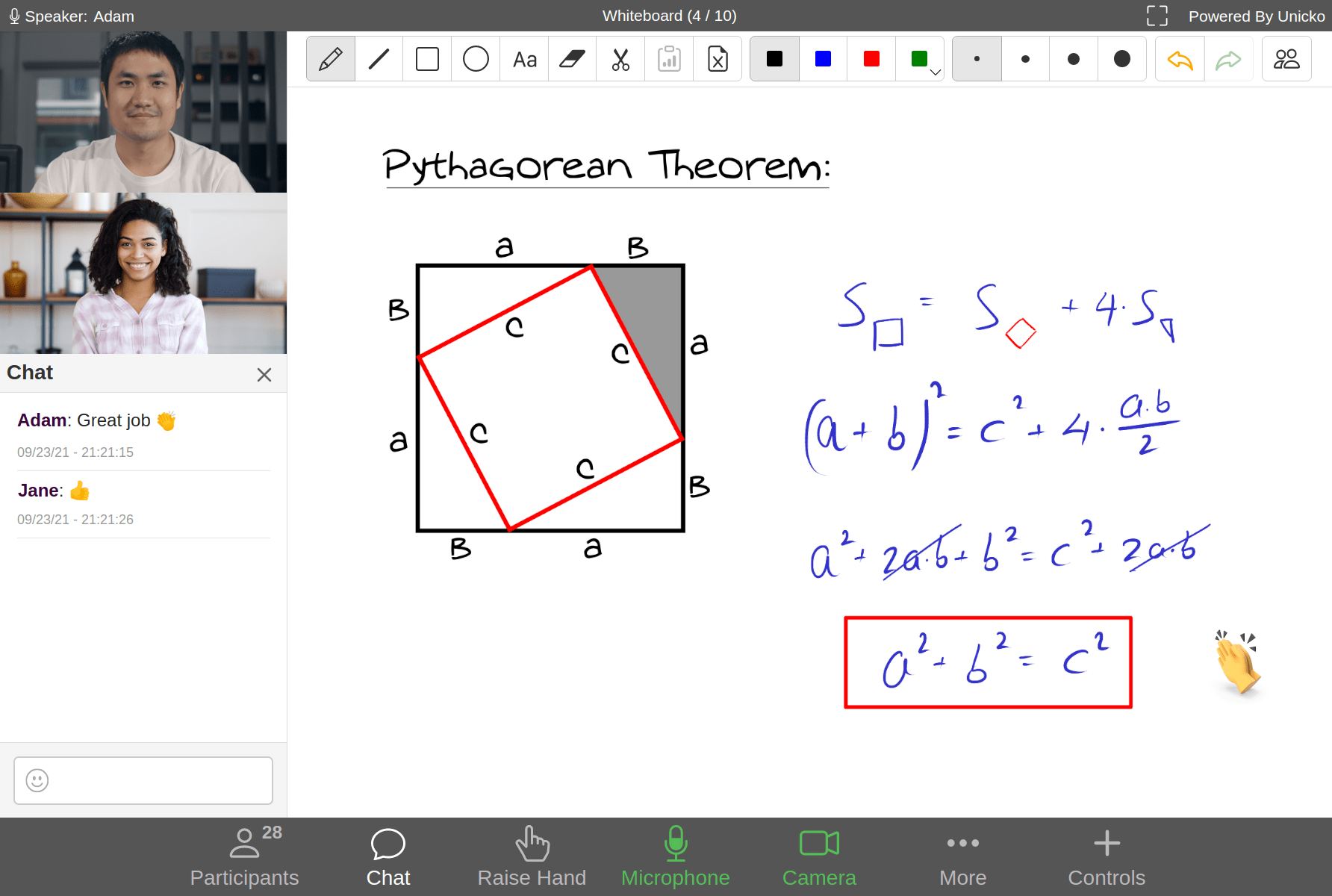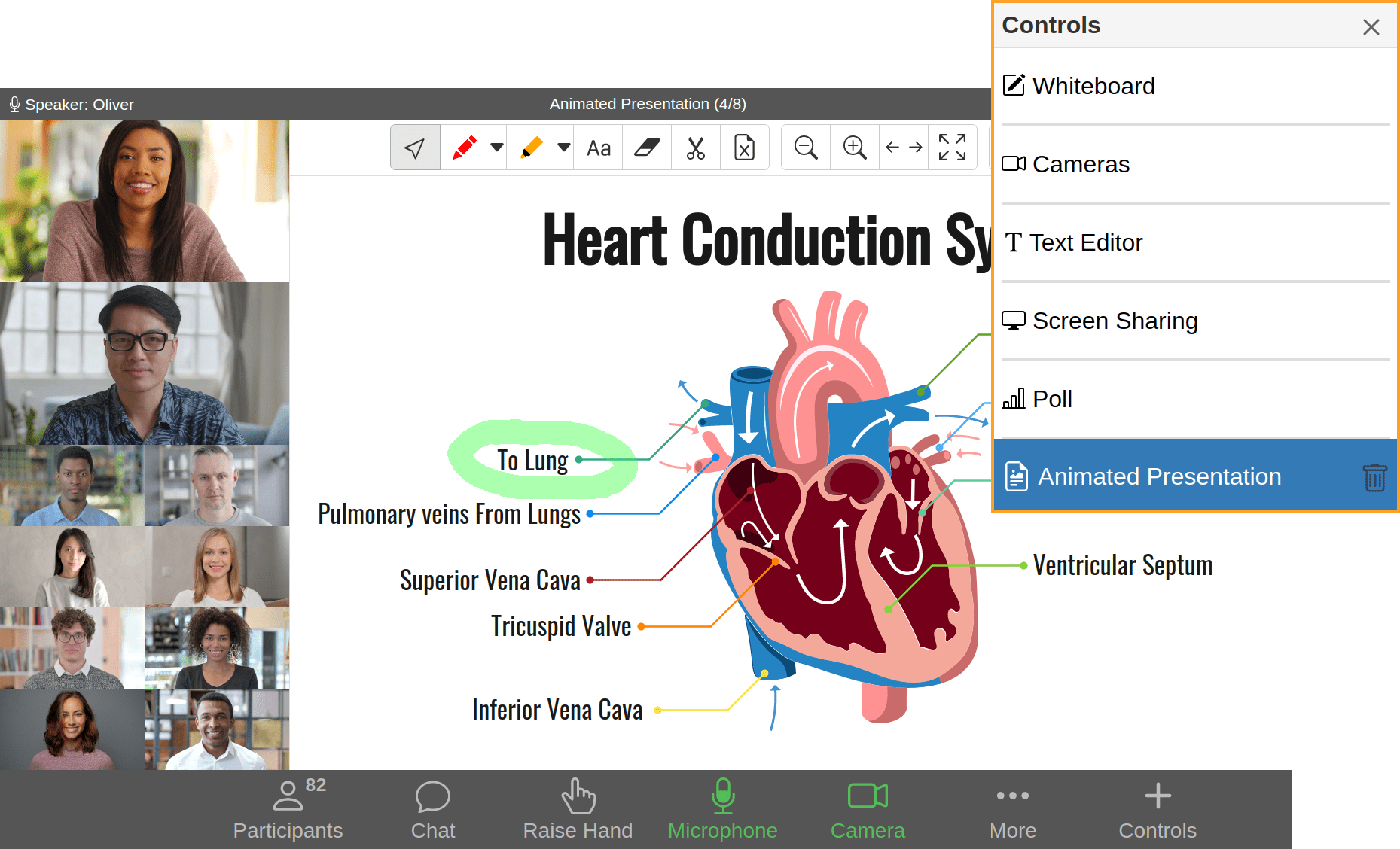 Animated Presentations and Media Files
---
Share animated presentations, documents and video files within the classroom.
Annotate presentations and documents.
Smoothly shift between different teaching materials.
Share Multiple Screens
---
Allow all participants to share their screens simultaneously.
View all screens in a gallery.
Share one of the screens with all participants.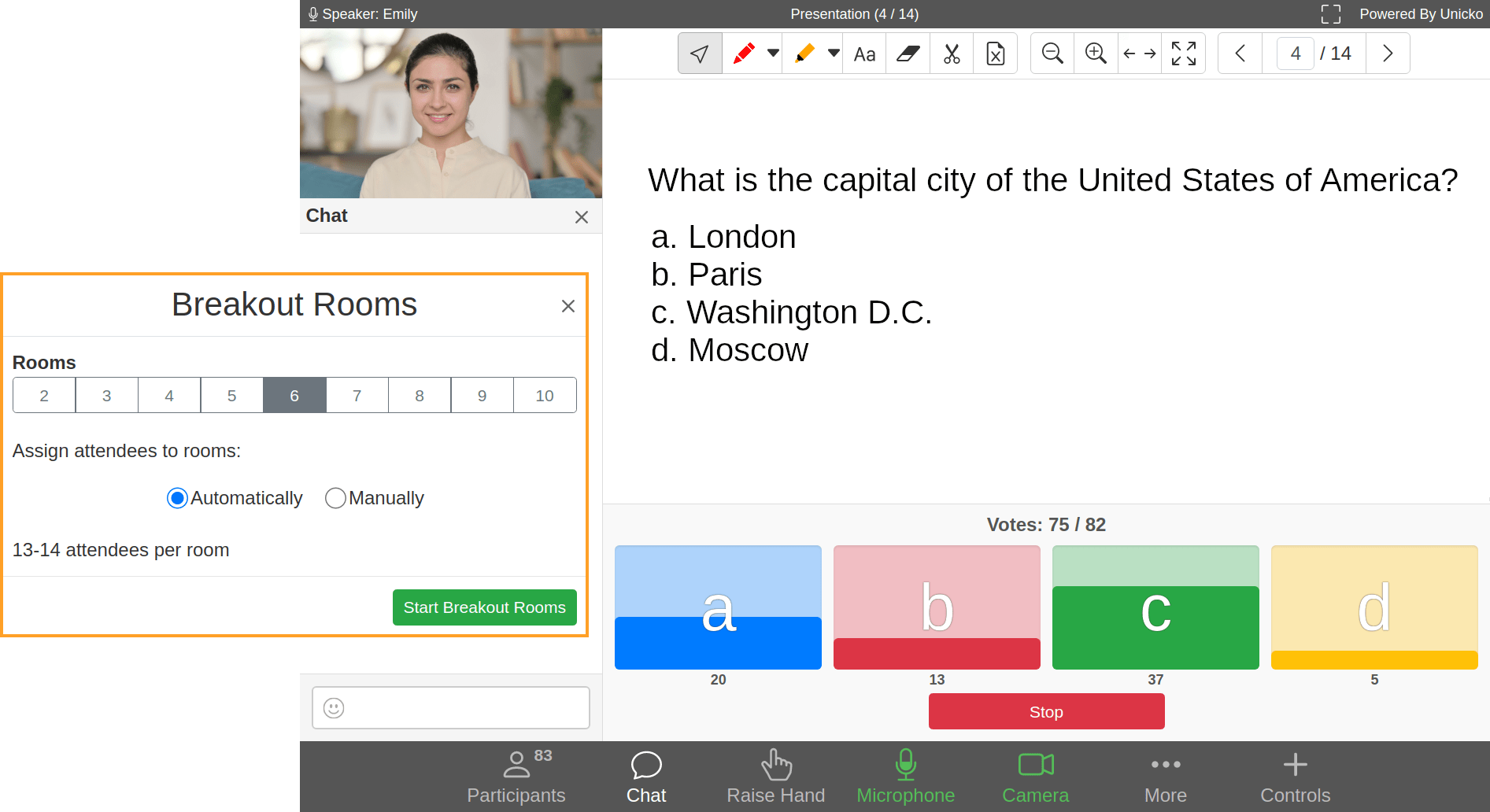 Engage your Students
---
Encourage student participation using the chat, polls and raise hand features.
Collaborate using the interactive text editor.
Use breakout rooms for discussion and study groups.
Share Recordings and Download Reports
---
Record the lesson for students to view at a later time.
Track participation with attendance reports.
Download a full transcript of the chat.