Case Study: Webclass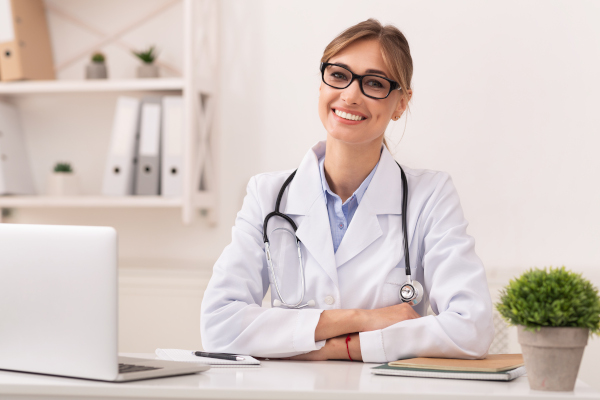 Conferences, Lectures and Online Courses
Limor Yaniv, founder of Webclass shares how they use Unicko Virtual Classroom to deliver medical webinars and online conferences.
Webclass offers a fully automated platform for hosting online conferences and webinars across the medical field, and related areas such as health promotion and disease prevention. They handle the production of the entire process from marketing and attendee registration to hosting the webinars and publishing the recordings. Their customers span the Israeli healthcare system and include hospitals, healthcare providers, health related associations and non profit organisations.
Their conferences cater to a diverse audience with public webinars attracting up to a thousand participants. In addition, they offer specialised workshops for more specific audiences. Using Unicko they deliver hundreds of webinars each year.
"Using the API integration everything runs automatically and we can manage all aspects of the webinar, including registration, access and reports via our system."
After doing extensive market research Limor began working with Unicko more than 5 years ago while part of a previous company, and she continued to work with Unicko when she founded Webclass. Since they started hosting webinars before the concept of online conferences was popular, finding the right platform was essential. They were looking for a platform that would be intuitive and user friendly for both them and their customers.
Unicko is using browser-based technology and requires no installation. Moreover, Webclass uses Unicko's API to integrate the Unicko virtual rooms with their platform. This allows them to fully automate their process and easily create and manage their webinars. Hosts and attendees can sign in directly from the Webclass website making it simple and easy to join.
"Unicko gives me ongoing customer support, this is very important to us and no other company offers such a level of support."
As they familiarised themselves with online learning it was important to Webclass to use a platform that provided attentive customer support. They have found that Unicko's excellent customer support enables them to focus on providing the best service to their customers without having to worry about the platform.
"Presenters who are using the room for the first time say how user friendly and simple to understand the room is."
Since Webclass works with a wide range of different customers they needed a platform that was intuitive and straightforward as they wanted to be able to train the hosts and panellists quickly and easily. As each webinar focuses on a different topic Webclass has experts from many different fields joining and each needs to be able to easily present material to the audience. Unicko allows the speakers to upload their documents, media files and presentations directly to the room. Throughout the webinar they are able to share the material with the audience with just the click of a button without the need to use any external tools. In addition, the host can easily switch between the speakers' videos and the presentations and choose to put the focus on a panel or a specific speaker using the different video layouts.
In order to interact directly with the hundreds of participants, Webclass uses the polls and Q&A features. The polls allow the speaker to receive immediate feedback by asking a multiple choice question. The attendees are able to use the Q&A feature to ask questions without interrupting the webinar and upvote the other attendees' questions. The panellists can highlight interesting questions and answer verbally or directly via the Q&A.
"Using the transcript of Q&A helps the customers to understand what information people are looking for on a specific topic and enables them to offer their audience follow up information."
Webclass records their webinars and upload the recordings to their YouTube channel and to their website allowing people who missed the webinar to watch it at a later time. Their customers also publish the videos on their own websites and social media making them available to a wider audience.
Webclass makes use of the reports and transcript of the Q&A at the end of each webinar. This transcript provides valuable feedback for their customers regarding the additional information and services that their audience is interested in.
"We also organise hybrid conferences, with participants joining from all around the world."
In addition to their online events Webclass also hosts hybrid events, namely a mix of online and in person, with the online participants joining via the Unicko rooms. Previously in person conferences were limited by the capacity and geographical location of the conference room. With hybrid events Webclass can reach a larger audience and make the event accessible to participants in remote locations.