Case Study: TLC LIVE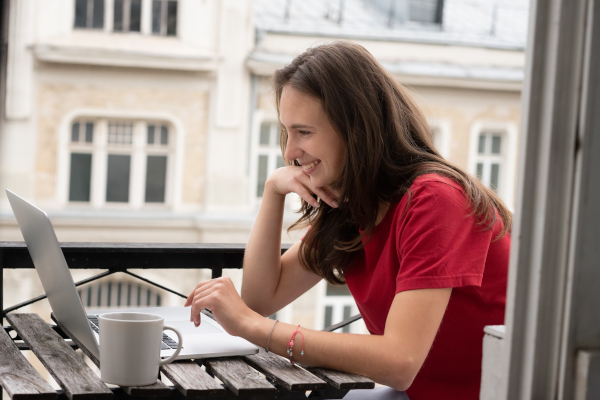 Online Tutoring Company
Simon Barnes, founder and CEO of TLC Live and Josh Blackburn, COO of TLC Live shared how they use Unicko to deliver online lessons to students from hundreds of schools across the UK.
www.tlclive.com
TLC Live is an online tutoring company based in the UK which works with students in primary and secondary schools. One of the early adopters of online learning they have now been teaching online for 10 years. With a staff of more than 300 qualified teachers TLC Live has used Unicko to work with over 15000 students and 500 different schools during the past year alone. Each month they teach tens of thousands of lessons to students across the UK.
As one of the main online tutoring providers in the UK TLC Live is now an approved National Tutoring Program (NTP) Partner. The NTP was set up by the Department for Education in England to help students with Covid catch up as part of the Education Recovery Programme.
"A challenge was finding a reliable, top quality provider"
When TLC Live first moved online, a challenge they faced was finding a partner for the delivery platform that met all of their specific needs. Teaching online requires certain features and tools that are not offered by video conferencing services. Since they were working with schools they needed a program that was compatible with all devices and didn't require installation. Working with students across the UK meant that they needed a service that offered easy onboarding for both staff and students. With an extensive amount of lessons being taught each week they were looking to be able to efficiently manage their users, lessons and recordings. Safety was a top priority so they needed a classroom that offered various safeguarding options.
"We love the fact that those whiteboard slides can be downloaded, and that's a massive selling point for us"
Unicko offers a comprehensive virtual classroom that was purpose built for education and includes all the tools needed for effective online learning. One of the main features that TLC Live uses is the breakout rooms since their tutors work with up to three students at a time. Using Unicko, each student sits in their own private classroom and the teacher moves from room to room as needed. Another feature that TLC Live uses extensively is the whiteboard which is particularly useful when teaching subjects such as maths, science and biology. Unicko's whiteboard allows users to annotate and write freehand, draw shapes, add text & images as well as copy and paste directly from documents or the clipboard. At any point the whiteboard can be saved as a PDF file.
"I think the big thing that we've found with moving to Unicko is having it more accessible. Our onboarding from our customers point of view has been massively improved from what it used to be. Part of that comes down to them not having to install software"
Since Unicko is a browser based service there is no need to download any software. Tutors and students can access the classroom from any device which means TLC Live no longer had to approach schools to ask them to install programs onto their computers. This together with Unicko's simple, user-friendly interface has helped their onboarding process become much easier than it had been with previous services for both teachers and students. Teaching on Unicko quickly became second nature to their tutors and their students are able to simply log in and start learning.
"From a safeguarding point of view we don't use webcams, and Unicko brought in a new feature to completely disable them."
Unicko offers various features to help with safeguarding. With the API integration TLC Live is able to control who can enter the classroom and what permissions they have access to. Unicko provides the option to completely disable the cameras so that students and teachers don't have any access to them. Unicko also offers the option to record the lessons which is important from a safety point of view.
"Unicko's API integration offers a seamless transition from the TLC Live website to the virtual classroom"
Integration was important to TLC Live as this allows teachers and students to work easily and without issues. Unicko's API integration allows for a transition from the TLC Live website to the Unicko classroom with just the click of a button. The API integration also offers additional benefits to TLC Live as they are able to access the recordings and attendance information which helps them manage the vast amounts of lessons being taught each week.